Victory Over ADHD – Natural Approaches To Reversing Sensory Overwhelm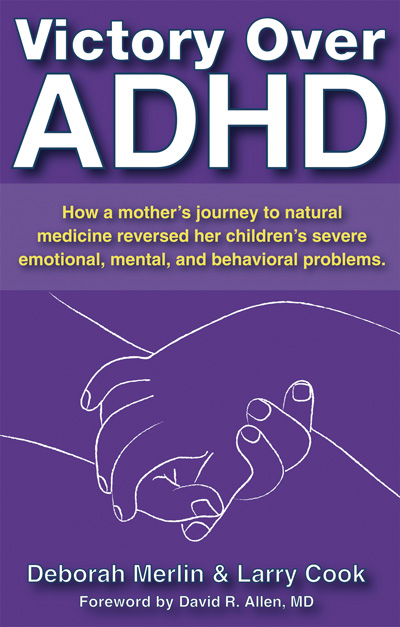 By Larry Cook
Twelve years ago I co-authored this book with Deborah Merlin, and I have dozens of leftover copies that I'd like to give away to parents who are looking for effective natural solutions to their child's behavior and sensory overwhelm issues. It was during the creation of this book that I discovered how vaccines cause autism, and some of that information is also included in the book. Part 1 of the book is Deborah's story of how she helped her two children come out of the autism and ADD/ADHD fog (among other things) using natural therapies (after conventional ones failed miserably), and part 2 is where I discuss what ADD/ADHD is, conventional treatments, and how to reverse ADD/ADHD using natural therapies. It's actually a really great book and will give you tons of ideas on how to help your child! The great thing is that these are permanent improvements – not temporary ones that are often seen with just a drug management approach.
So, simply pay using PayPal, and within a couple of days I'll get the book out to you via 2-day USPS Priority Mail. How's that for a deal! Of course, this is only good while supplies last (I have about 40 books right now). SOLD OUT – CLICK HERE to read the online version
Support Larry Cook with a donation...
---
---
---
Vaccines Revealed is a free 9-part video series featuring 24 vaccine experts who shatter the myth that vaccines are "safe and effective," and you can watch it right here:
http://bit.ly/2o0b5Cp
---