Helpful Resources If You MUST Vaccinate
This is a compiled list of suggested resources from our Facebook community for if you must vaccinate (e.g., one parent with medical custody will vaccinate their children over the objections of the other parent).
IF YOU MUST VACCINATE
Facebook Community Recommended Resources
SPONSORED BY LARRY COOK OF
www.stopmandatoryvaccination.com
DO NOT GIVE TYLENOL FOR PAIN – IT DEPLETES GLUTATHIONE
Biomedical Treatment Resources (Intense Treatment/Recovery)
www.TacaNow.org
If your child is vaccine damaged – this is your first resource – talk with a volunteer and read through their website.
Legal Advice
Patricia Fynn (attorney on FB)
Alan Phillips (Vaccination attorney)
www.panterrapca.org
Connie Valentine in CA to connect with others
Kiira Cerasi
Dr. Jay Gordon (alternative vax schedule)
Jennifer Berlant Johnson (Classical Homeopath)
Medical Testing
Allergy tests for ingredients/adjuvants that are in vaccines
Methylation function
Detox Remedies
Shaklee's Vivix
Celletech sells homeopathic vaccine prep kits
Fermented cod liver oil
Vaccinaid
Magnesium therapy
Glutathione
Nascent iodine
Elderberry
Homeopathic ledum & thuja
Bentonite clay
Omega 3
Dandelion Root
Magnetic clay
(Organic) Activated charcoal
Modify citrus pectin
Chlorella
Fat soluable vitamins such as A, D, and E
Enemas
Prior to vaccines: Lots of Vitamin C
Ozone general water
Cease Therapy
Epsom Salt
Diatomaceous
VacciShield
Organic foods
Alkaline fluoride-free water
Celation therapy
Diatamaiious Earth (food grade)
Zeolite
Pink salt sole
Essiac tea
Alpha Lipoic Acid
Apple Pectin Rich Powder
Chlorophyll: Parsley
Cilantro
Hawaiian Spirulina
Tumeric root or powder
Milk Thistle
Detoxitech Heavy Chelator
Ginger or turmeric tea.
Magnesium citrate
B Vitamins 1-12
Probiotics
Broccoli Sprouts
Essential Oils
Purification
Lavender on injection site for pain
OnGuard (one month prior to vaccines)
Lemon in water to protect brain from neurotoxins
DigestZen to ease tummy troubles
Breathe to open airways following vaccines
Cilantro to rid body of heavy metal toxins
Helpful Guides & Resources:
California Protective Parents Association:
www.protectiveparents.com
---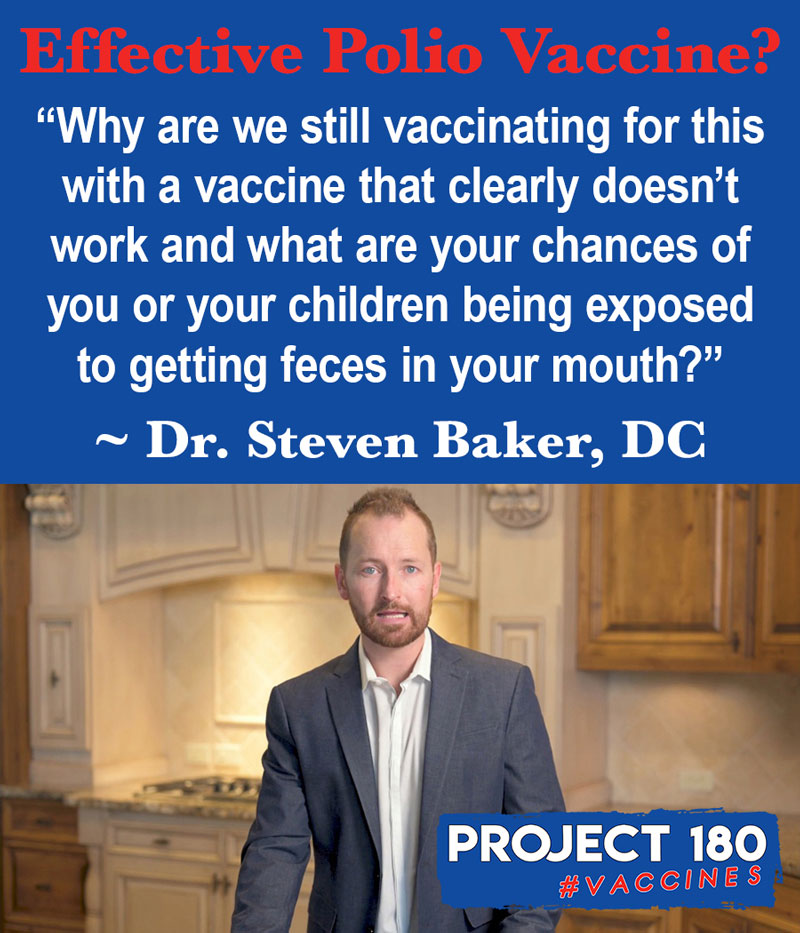 Go to PROJECT 180 to get the truth about vaccines!
---
SCALAR Energy Healing:
http://www.selfhealgo.com/
CEASE Therapy (homeopathic detoxification):
http://www.cease-therapy.com/
HOMŒOPATHIC MATERIA MEDICA
http://www.homeoint.org/books/boericmm/index.htm
Russell Blaylock, MD What To Do if Forced Vaccinated:
http://www.rense.com/general87/vaccin.htm
How to Detoxify and Heal after Vaccinations – For Adults and Children:
http://www.organiclifestylemagazine.com/issue/17-how-to-detoxify-and-heal-from-vaccinations-for-adults-and-children
Don't Vaccinate without Vitamin C:
http://www.orthomolecular.org/resources/omns/v11n09.shtml
6 Foods for Heavy Metal Chelation:
http://naturalsociety.com/6-foods-natural-heavy-metal-chelation/
Holistic Vaccine Detox Protocol for Babies and Children
http://holisticsaffron.com/holistic-vaccine-detox-protocol-for-babies-children/
Gently Detoxing Your Child After Vaccines:
http://thesnapmom.com/gently-detoxing-your-child-after-vaccines/
Detox Bath Recipes:
http://wellnessmama.com/8331/detox-bath-recipes/
What You Must Do Before Mandatory Vaccinations:
http://kellythekitchenkop.com/what-you-must-do-before-mandatory-vaccinations/
Evidence that Acetaminophen, Especially in Conjunction with Vaccines, is a Major Cause of Autism and Asthma:
http://healthimpactnews.com/2013/study-evidence-that-acetaminophen-especially-in-conjunction-with-vaccines-is-a-major-cause-of-autism-and-asthma/
UNDA Numbers
http://www.forresthealth.com/UNDA-Number/
http://drcherylkasdorf.com/2012/02/20/about-the-unda-numbers/
http://www.rockwellnutrition.com/Unda-Numbers-NON-RETURNABLE_c_330.html
http://www.susanjonesnd.com/biotherapeuticDrainage.shtml
Aunt Zelda's (Products for Detoxing):
www.azcannaoil.com
Books:
Dissolving Illusions by Dr. Susan Humphries
Saying No To Vaccines by Dr. Sherri Tenpenny
We Want to Live by Aajonus Vonderplanitz
Documentaries:
Bought
The Greater Good
Shots in the Dark
Trace Amounts
Vaccination: The Hidden Truth