(Los Angeles) Parents: Be Interviewed For Our New Vaccine Free Child Video Series!
By Larry Cook
THE PURPOSE
So I've been working on a plan for several months now and that plan is to video interview dozens of parents in the greater Los Angeles area who will share on camera why their child or children are now vaccine free, or have always been vaccine free. The purpose and goal of this vaccine free child video series is to normalize the concept of raising vaccine free children so that we can 1) help more parents go vaccine free, and 2) counter the pro mandatory vaccination arguments. My first priority is to videotape at the parent's home, but I'd also like to be able to videotape parents at a location where they show up for a shoot where I can interview 4 to 5 parents in one day. For the home interviews, a primary component is to get some footage of the child which will then be added to the interview. Final videos will be uploaded to my YouTube channel and also to my Stop Mandatory Vaccination Facebook Page. I envision the final edited videos to be around 6 minutes to 9 minutes long. I plan to use first names only in the interviews. Watch a minute or two of these two videos I shot to get an idea of what I'm looking to do, and then read on.
THE LOGISTICS
I'm looking to videotape parents who are approximately no more than an hour drive from Los Angeles – roughly within this area shown on the map: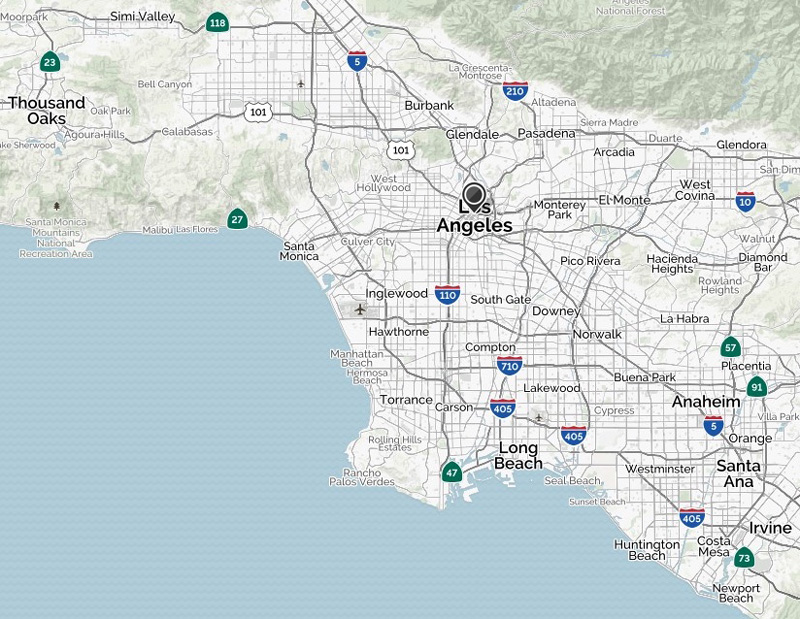 Typically, I need around 1.5 hours setup time after I arrive. Videotaping is probably 1.5 hours of the sit down interview, and 2 hours of you and your child and just your child doing various things (e.g., playing, making food, etc.). And then there's also some photos that I'll want to take. Total time will be roughly 5 to 6 hours at your home. During the time that you are being interviewed, it would be best if you have someone to watch your child, away from the videotaping, so that we have silence and no interruptions while we are videotaping.
THE INTERVIEW QUESTIONS
Why did you stop vaccinating? OR
Why do you refuse to vaccinate (for 100% vaccine free kiddos)?
What is the overall health and demeanor of your child?
How do you keep your child healthy?
If your child gets an infection, what will you do?
Do you honestly believe being vaccine free is best for your child?
What are some resources you recommend for parents who want to go vaccine free?
ADDITIONAL QUESTIONS FOR STANDALONE VIDEOS
*Optional* Video Topics Based On Personal Experience
How do you deal with vaccine bullying by the pediatrician?
How do you handle family and friend criticism for not vaccinating?
How do you opt out of vaccination and still attend public or private school?
What should a parent do if she suspects serious vaccine injury or death?
Are you concerned about vaccinated children around your vaccine free child?
Do you use Homeoprophylaxis for your child? (explain why if you do)
What treatments did you do for your vaccine injured child?
What is a vaccine exemption and how did you acquire one?
How do you boost your child's immune system?
How would a parent know if a child is vaccine injured?
LET'S NORMALIZE VACCINE FREE PARENTING!
If you'd like to be interviewed at your home and have your child be part of the story OR just be interviewed at a specific location where I can interview several parents in one day, please email me using the form below and share with me a few things:
Do you want a home interview with your child or a location interview without your child?
Where do you live?
Please share a quick overview of why you never vaccinated, or stopped vaccinating.
What is your availability?
What is your contact info?
Thank you! I look forward to this new project and getting more video stories out there so that parents new to this vaccine topic will learn why it is okay (and preferred) to be vaccine free and to demystify the concept of being vaccine free so we can help end these ridiculous vaccine mandates!
Larry Cook
Stop Mandatory Vaccination