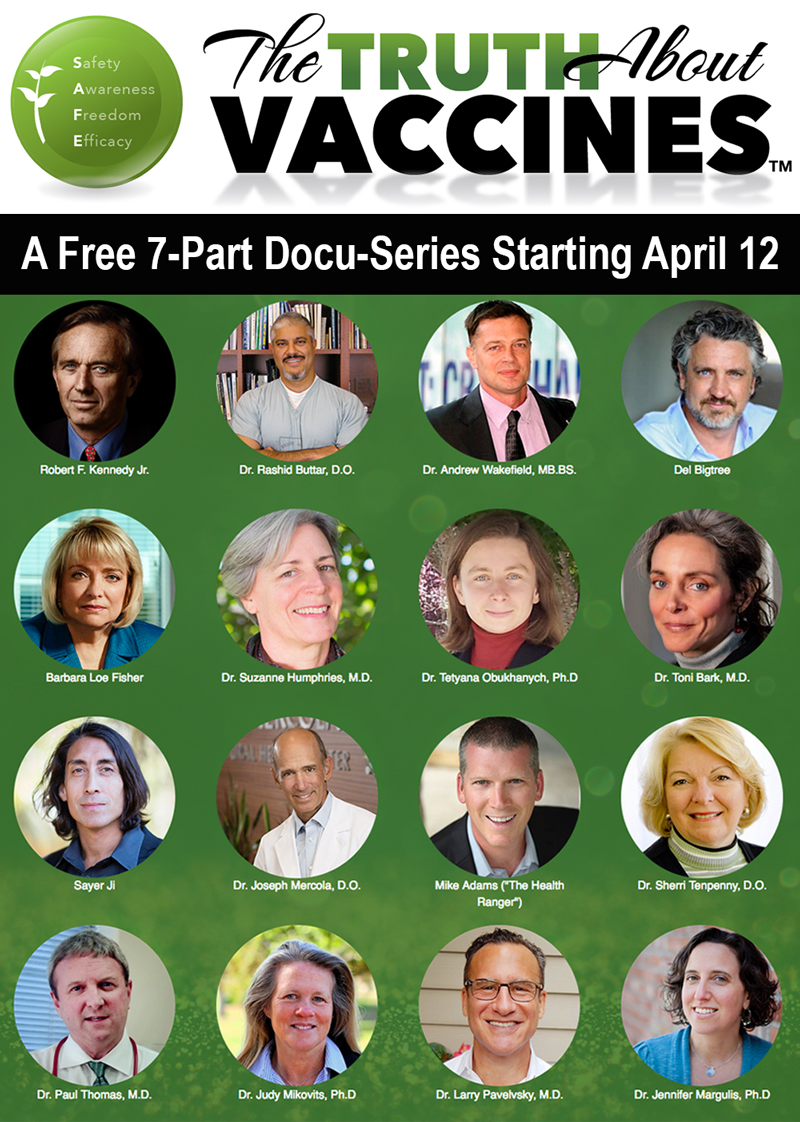 Register Now To Watch 60 Experts Weigh In On Vaccine Safety, Injury, Efficacy and Public Policy.
The Truth About Vaccines documentary miniseries – co-sponsored by Stop Mandatory Vaccination – is the biggest online event of 2017 that every single parent, expectant parent, doctor, nurse, medical researcher, media representative, elected official, school administrator and concerned citizen will not only want to watch and engage with, but also own. This must see online FREE event will shatter the popular myths that vaccines are safe, effective, protective or required for health.
Dozens of experts NOT funded by the pharmaceutical industry will give you the understanding you need to make an informed decision as to whether or not vaccines are right for you and your family, society as a whole, and especially, whether or not vaccines should be mandated for any reason whatsoever.
Register right now to watch The Truth About Vaccines because the TRUTH about the most important topic of our time must be understood by all of us. Register now, and share with every parent you know – it could save a child's life!
---
CLICK HERE TO REGISTER >>> CLICK HERE TO REGISTER – IT'S FREE
---
SCHEDULE

Episode 1 – Airs on April 12th at 9:00 P.M. EDT sharp!
The History of Vaccines, Smallpox, Vaccine Safety & the Current CDC Schedule
Episode 2 – Airs on April 13th at 9:00 P.M. EDT
What's in a Vaccine? Are Vaccines Effective? … and … What About Polio?
Episode 3 – Airs on April 14th at 9:00 P.M. EDT
An Analysis of the MMR & DTaP Vaccines & Vaccinating for the Greater Good
Episode 4 – Airs on April 15th at 9:00 P.M. EDT
Examining Influenza, the HIB and Pneumococcal Vaccines & Herd Immunity
Episode 5 – Airs on April 16th at 9:00 P.M. EDT
Considering the HPV and Hepatitis B Vaccines, SIDS & Shaken Baby Syndrome
Episode 6 – Airs on April 17th at 9:00 P.M. EDT
A Closer Look at the CDC, Chicken-Pox and Rotavirus Vaccines & Retroviruses
Episode 7 – Airs on April 18th at 9:00 P.M. EDT
Natural Immunization, Homeoprophylaxis & Fundamental Freedom of Choice
Each episode will be available for 24 hours online for you to watch, then it's taken down to put up the next episode.
CLICK HERE TO REGISTER – IT'S FREE
Please share this lifesaving event with every parent you know!!!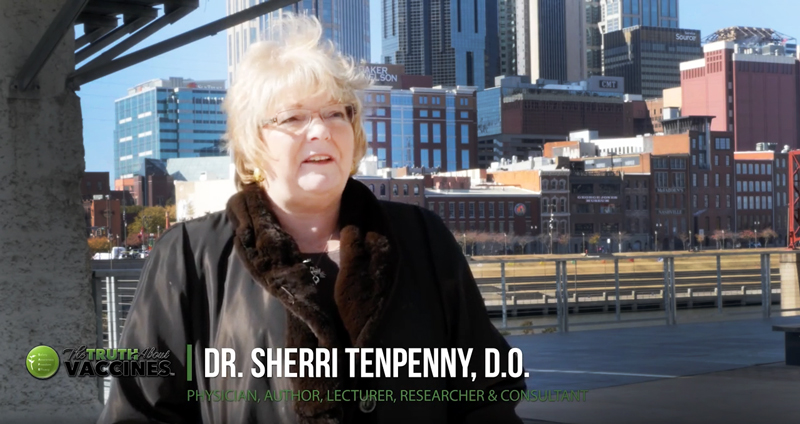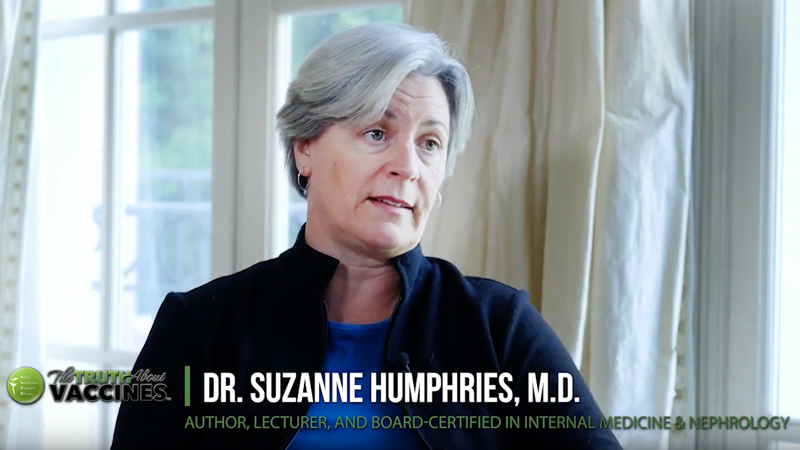 Facebook Comments