Become A Member of Stop Mandatory Vaccination
You can either:
1) Use PayPal to make a recurring donation, or
2) Become a paying member and get listed in our private directory.

Click here to see how donations are used.
---
PAYPAL DONATION
OR JOIN THE MEMBERSHIP SYSTEM

When you join Stop Mandatory Vaccination as a paying member, you will 1) be supporting the public awareness campaign so that we can reach more people faster, and 2) have access to our members directory of members where you will be able to find like-minded people working to stop mandatory vaccination bills and laws.
Click the radio button below to select which membership level you'd like (they all have the same access), enter your info and go though the steps to sign up. You'll be able to decide if you want your profile to be listed in the members only directory, or to hide specific information in the directory. You can upgrade or downgrade at anytime.
---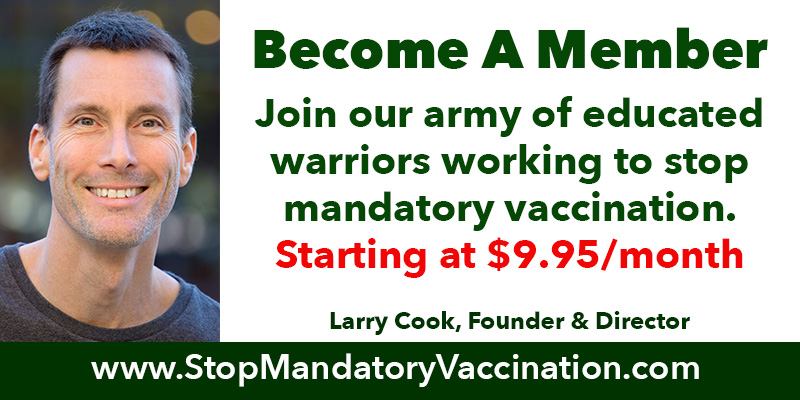 ---
Facebook Comments